Roofing Services
Skyward is pleased to offer a full range of roofing services to customers in Central Ohio.
Our experts will work with your insurance company to make sure your roof gets everything it needs.
In an emergency situation, we'll come to your location 24/7 to secure your property until repairs can be completed.
Call us now at 614-715-1768 to speak to one of our experienced and dedicated project managers.
We're committed to providing our customers with unsurpassed service from the very first contact- our 100% free, no obligation inspection. Our experienced Project Managers know that a roof can look great from the ground while having many serious and sometimes even dangerous problems. That's why we get on your roof's level for an up close inspection, and then we provide you with an honest and accurate assessment. We'll recommend a range of high-quality products and services to meet all of your needs. Then, we work with your insurance company to make sure you receive all the benefits you're entitled to.
Whether your roof has suffered damage after severe weather or has simply seen better days, Skyward will replace your roof with high quality materials and craftsmanship. Our experts will assess your roof and make recommendations for the best products to enhance your home's exterior appearance, market value, and structural quality. Ask about our money-saving Referral Programs to find out how you can reduce costs with a simple yard sign.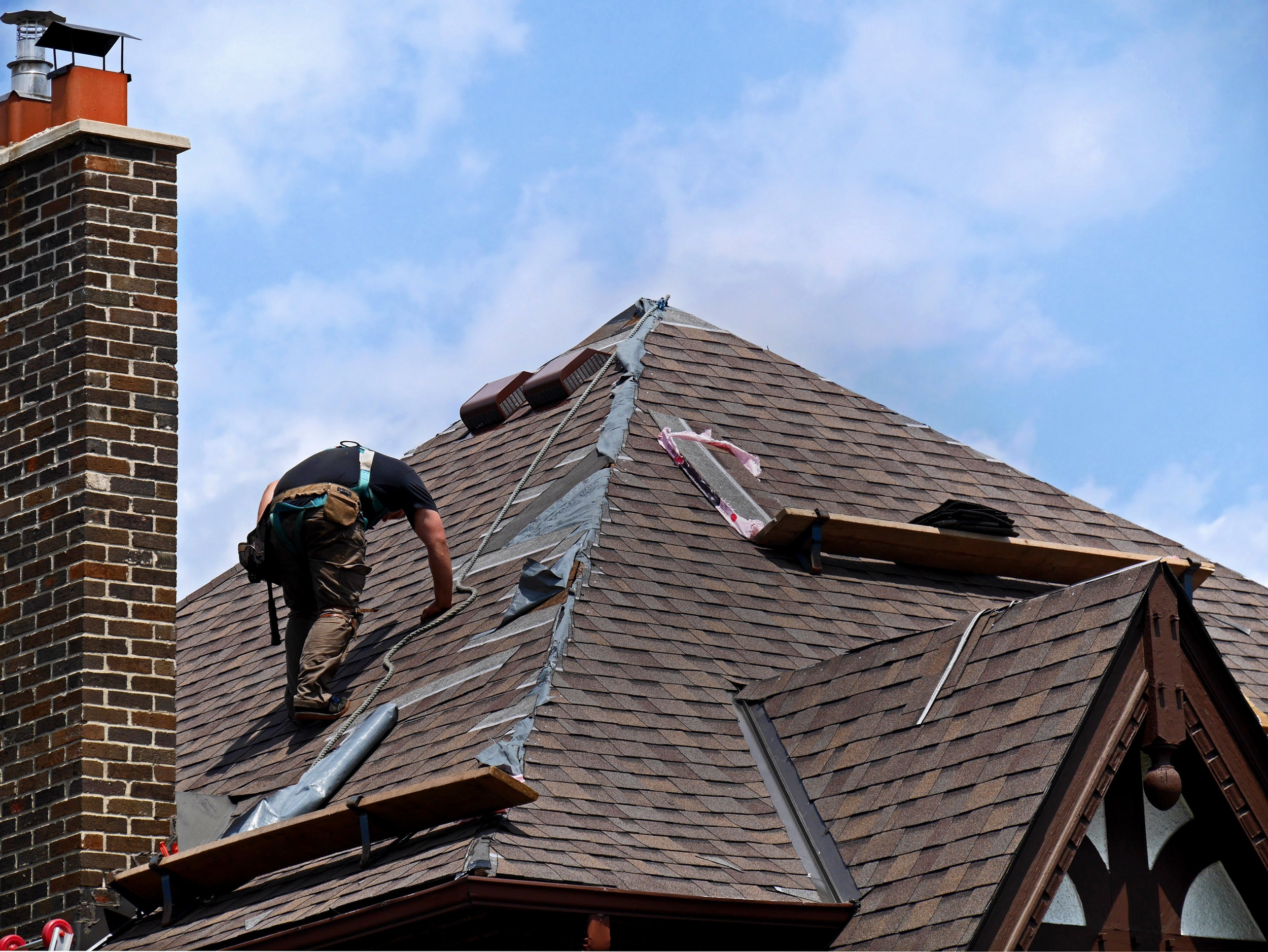 When your roof is still in great condition but has damage in one or more areas, repair can be the best option. Because we know that even a severely damaged roof can look great from the ground, our Inspection Specialists make a thorough assessment of your roof by getting on its level and carefully examining damage areas. We aim to always identify damage before it becomes a leak, preventing further expense and damage in the future. They are able to determine whether areas have become moldy or are likely to lift in high winds, and to make recommendations on the best course of action.
It's a horrible feeling when there is a problem with your roof and no one available to fix it. Skyward Exterior Restoration offers 24/7 Emergency Services, so rest assured that one of our skilled professionals will respond to your emergency at any time, any day. We can secure your property until a full-scale project gets started, and we'll also work with your insurance company to make sure you get all the benefits you're entitled to. Our complimentary tarp service means you get to stay dry with no expense to you.